We manufacture unique refrigerated semi-trailers using our own frameless, one-piece, design. The resulting body requires no framing, joins, bolts or rivets - meaning no leaks and no rust. Our bodies are lightweight, exceptionally strong, and provide excellent thermal performance.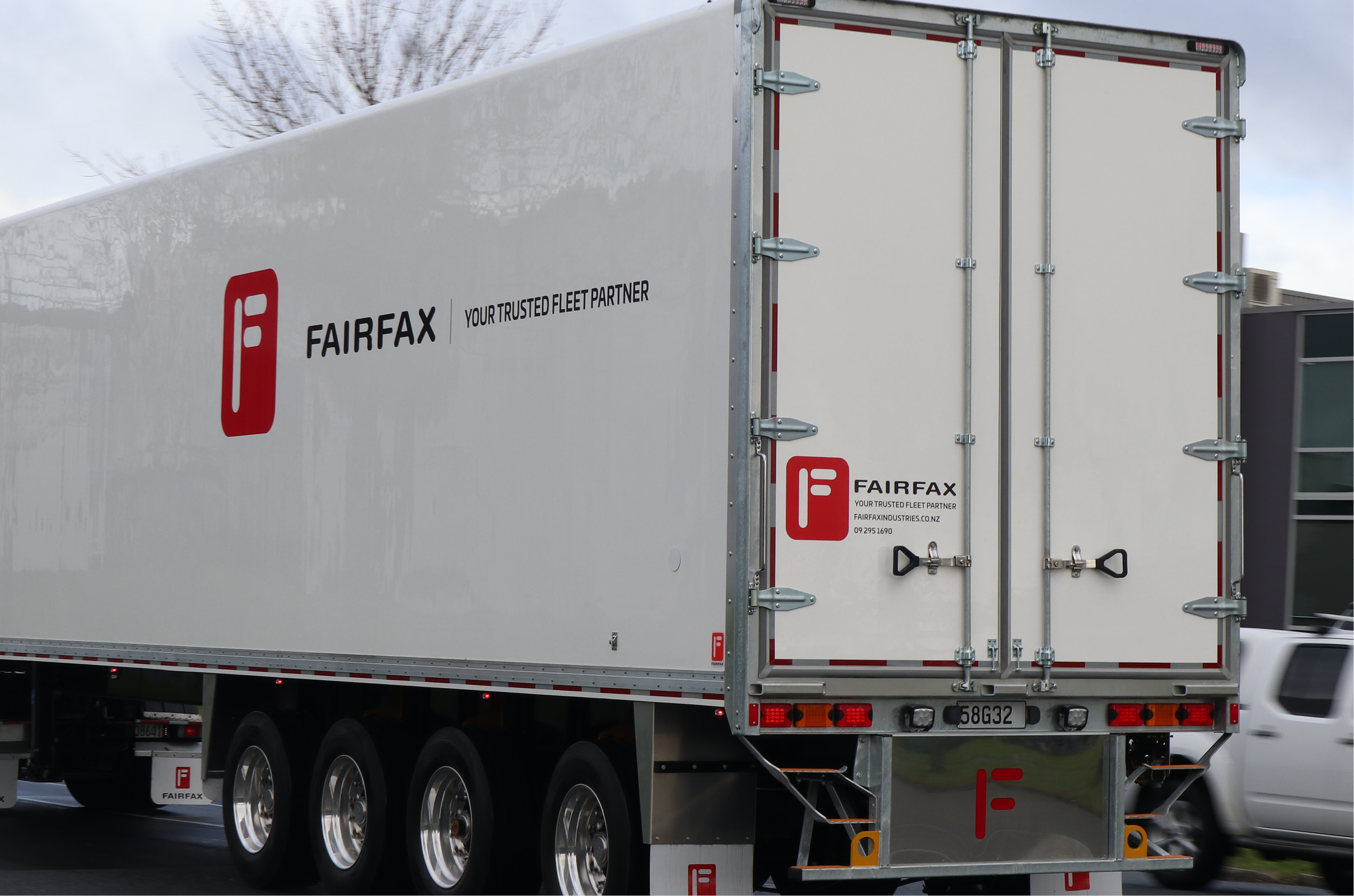 Designed and Built in New Zealand
With our local skills - we can build your ideal trailer. A Fairfax full-size refrigerated semi-trailer is typically a 15.1m long, fully-insulated quad-axle unit designed for operation at minus 28C and can have multi-temperature capabilities.
We can also manufacture to your specification - with a choice of 2, 3 or 4 axles, varying overall wall construction and lengths up to 15.65m (HPMV permitted).
New Zealand's Strongest
We are now offering a full-beam chassis design. The new chassis offers a reduced reliance on the bonded body for strength, as well as, an all-new innovative bolt-in skid plate. We have also improved our side door mounting construction – A precision machined high density foam structure moulded into our one-piece body. All this adds up to a trailer offering greater peace of mind for operators and a huge benefit for future maintenance.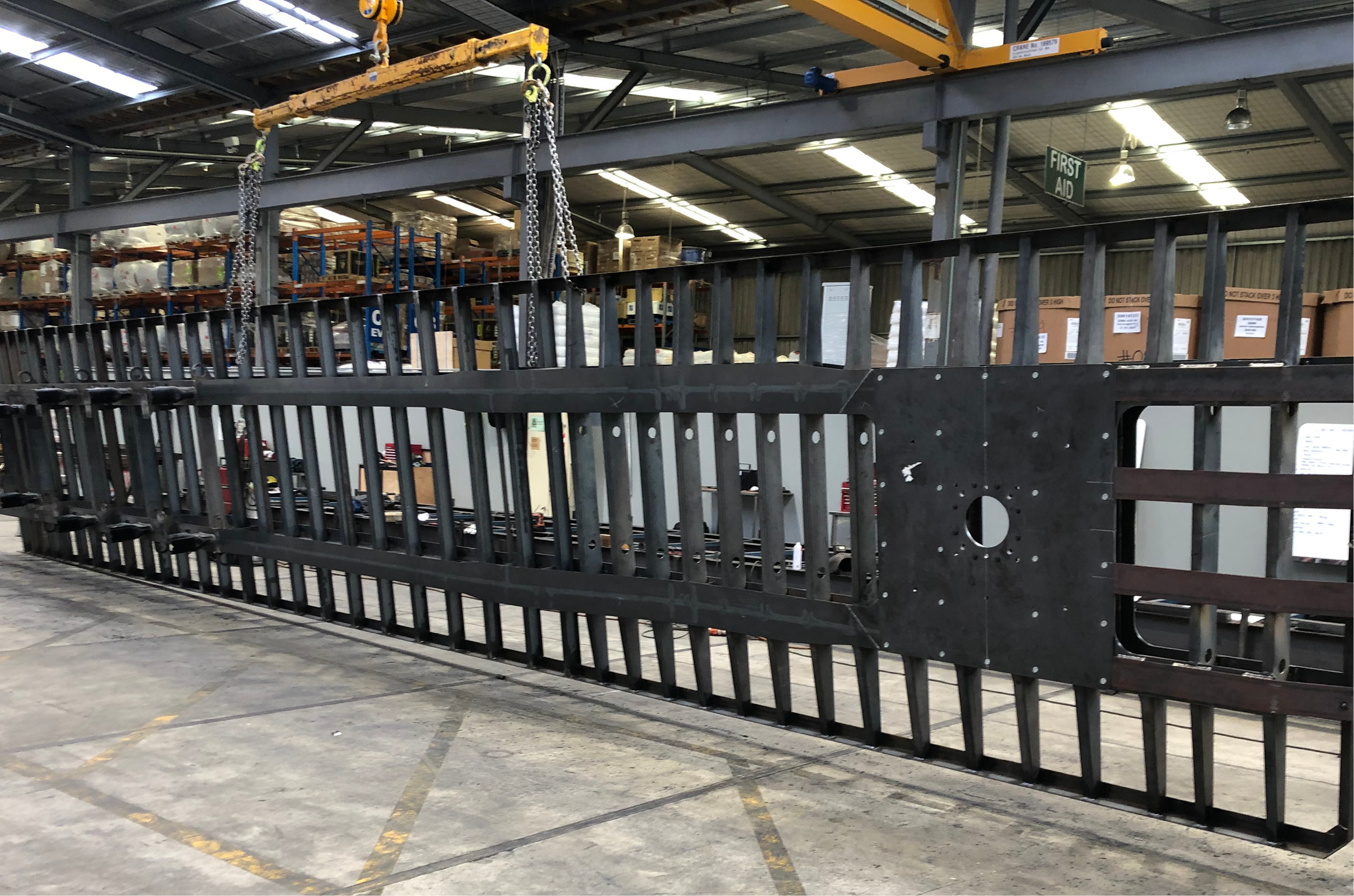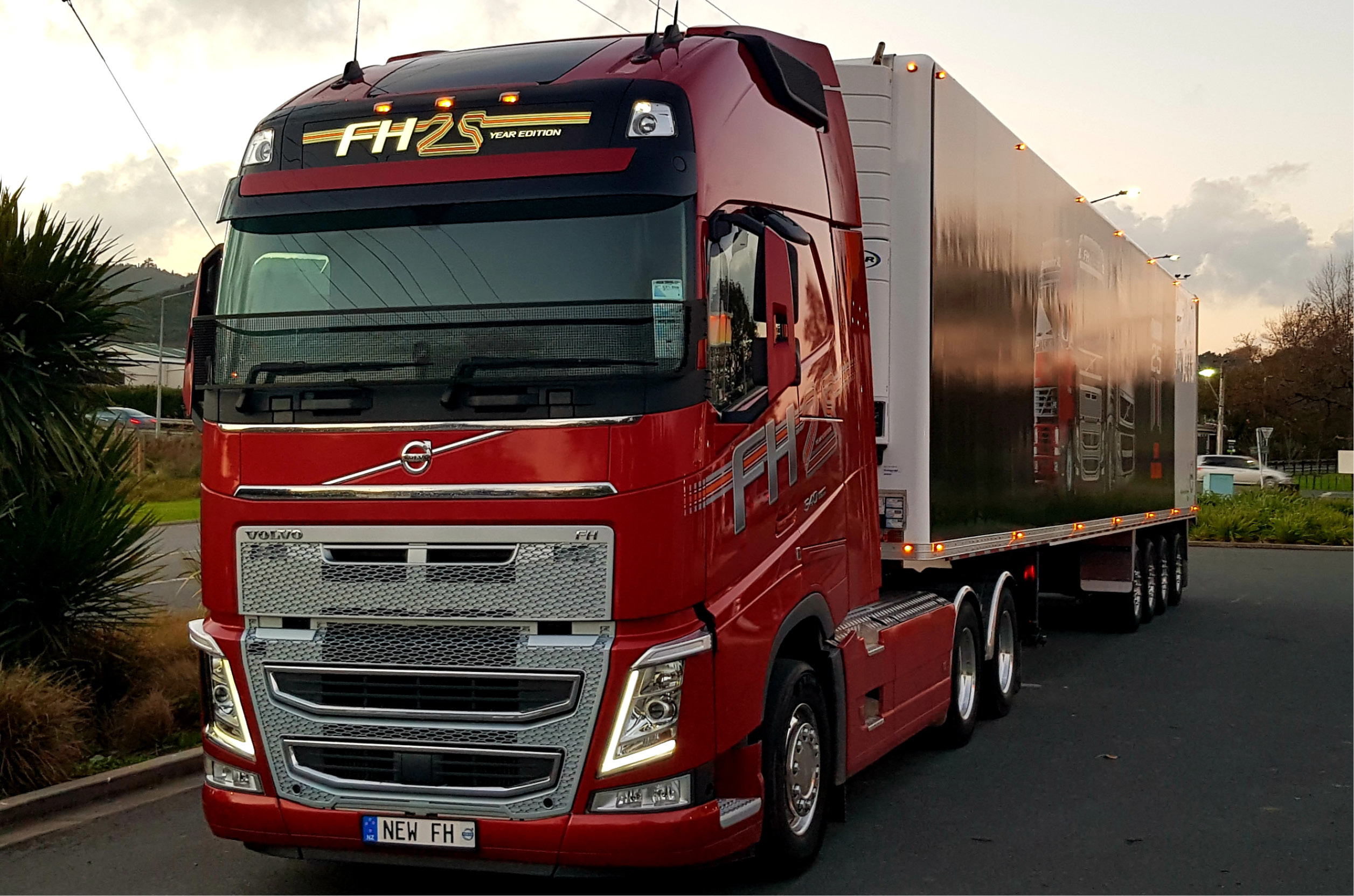 Reefer Specialists
Fairfax has a proven reputation for building reliable and durable temperature controlled trailers - It's common to see our trailers still in service after 25 years.
Tare weight of a complete refrigerated semi-trailer is around 10,500kg subject to fridge selection and spec details. The rear axle is a 'Castor-steer' to reduce tyre scuffing and allow a tighter turning circle to be achieved. The trailer can also have double stacking systems incorporated into the side walls, giving loadings of up to 56 pallets. Refrigeration is often a multi-temperature unit with a remote evaporator at rear. The body can be divided into one, two, or three temperature sections.