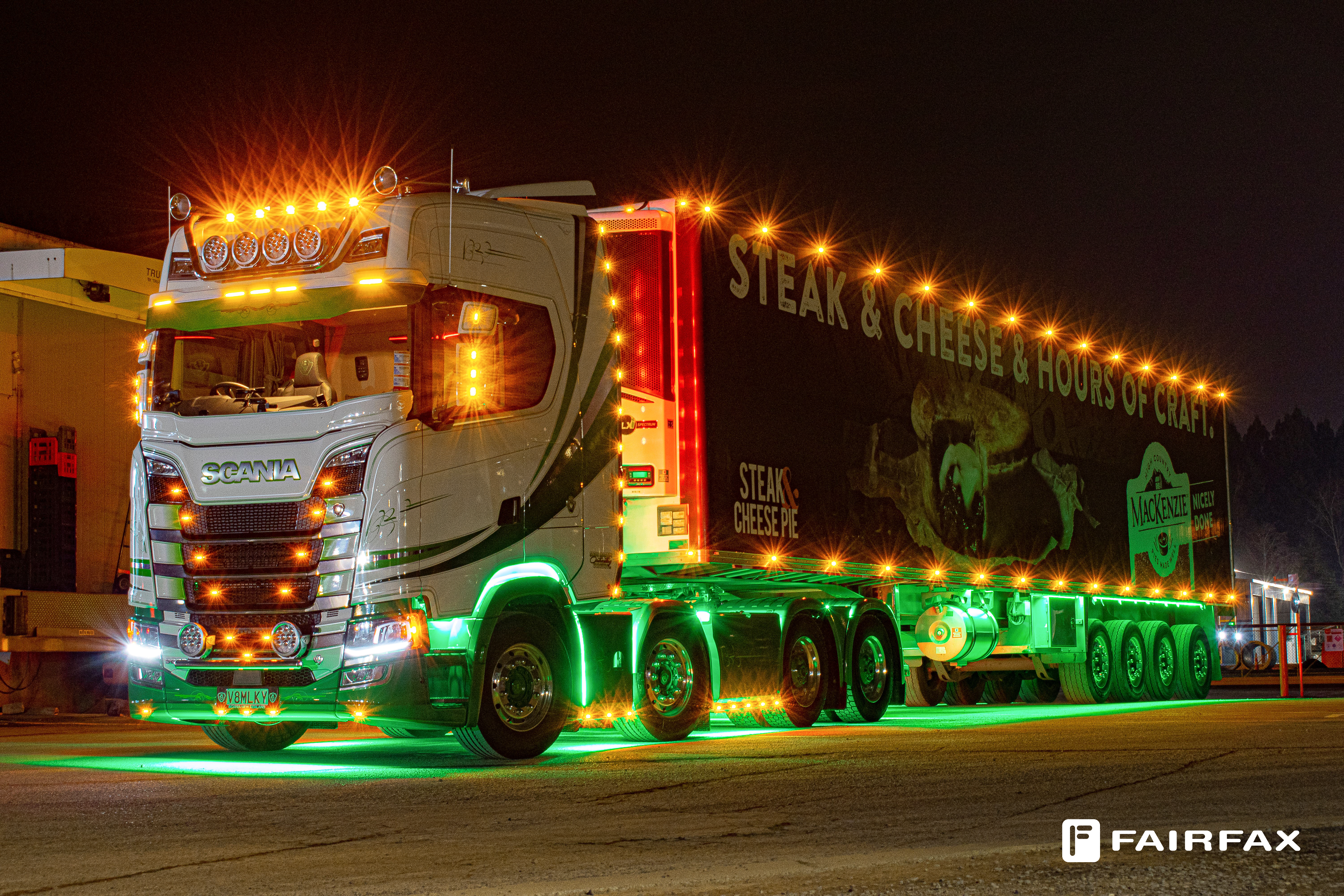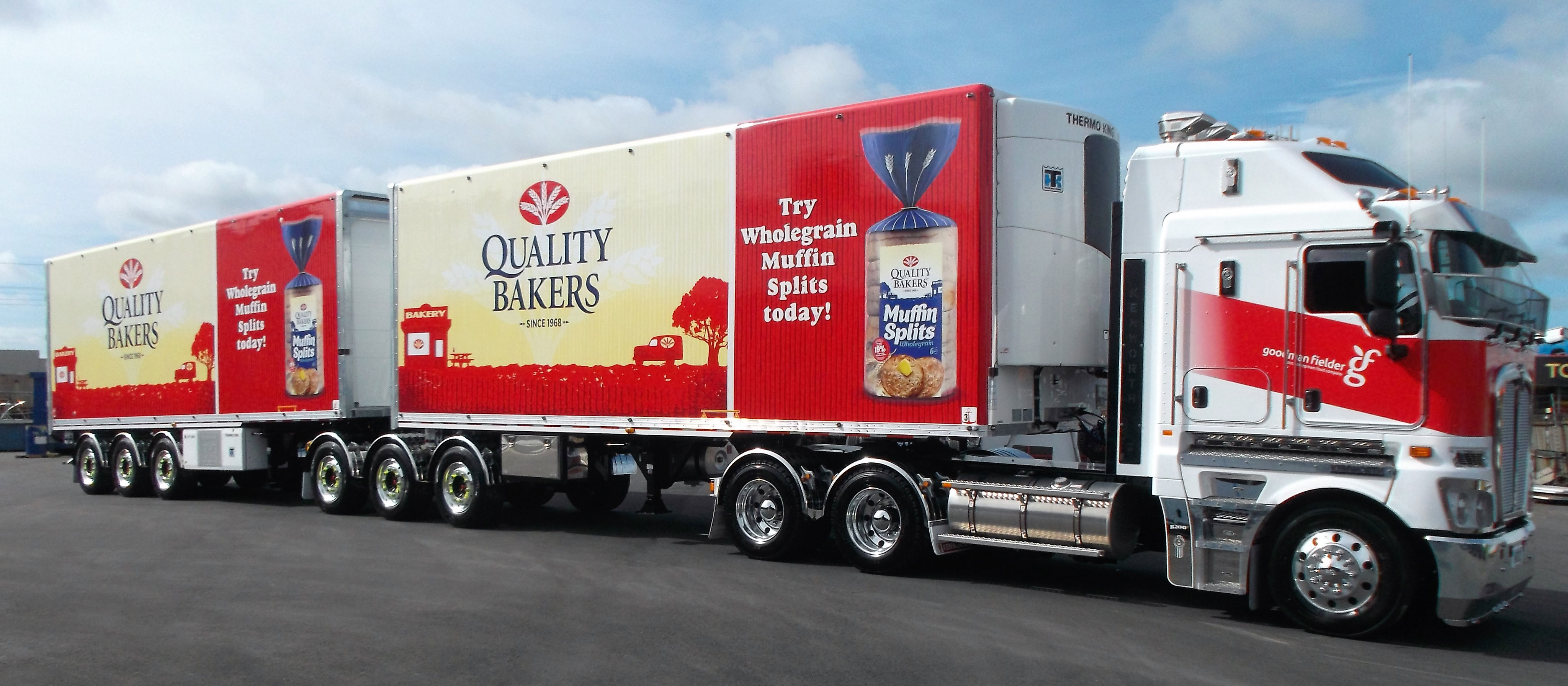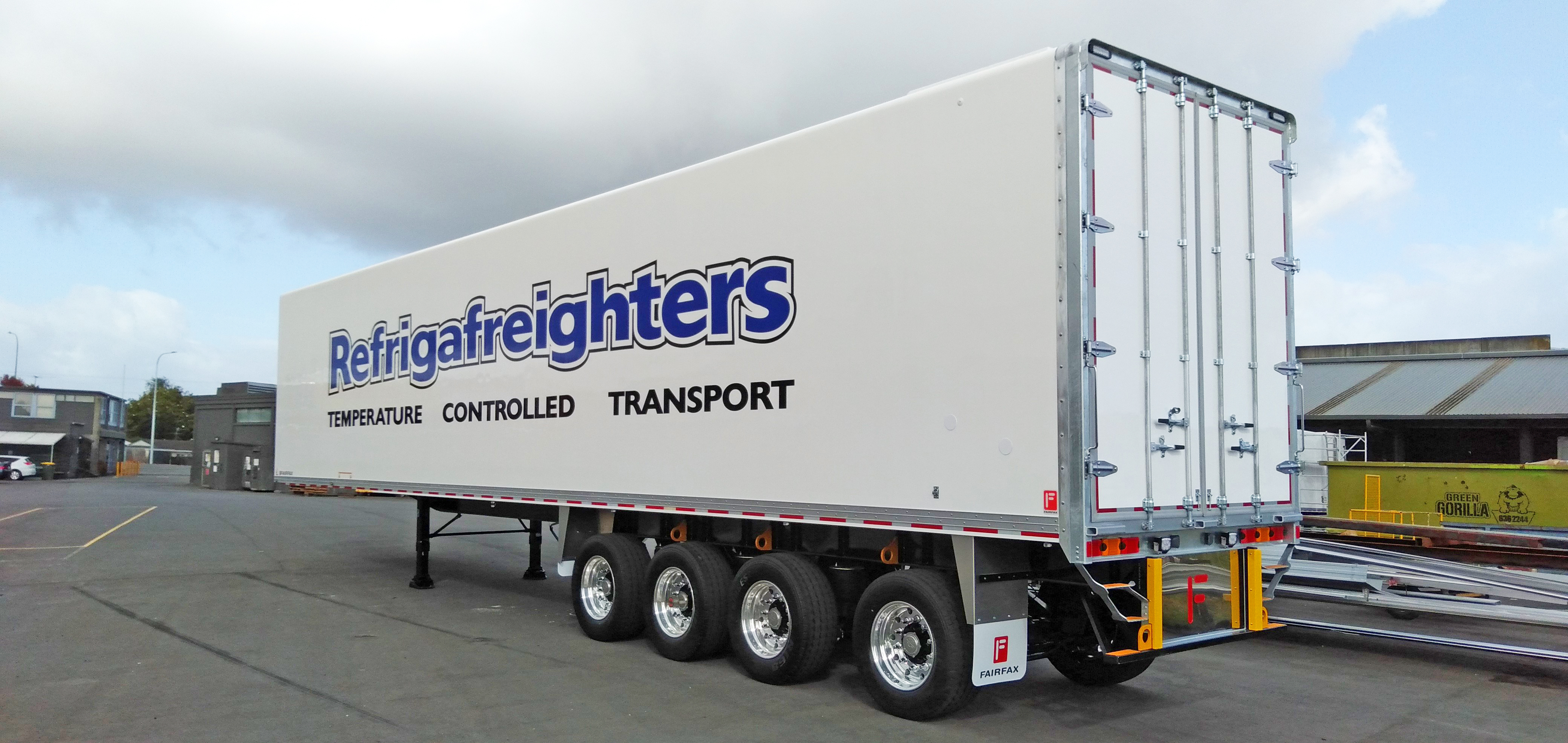 Refrigerated Moulded Truck & Trailers
A Fairfax full-size semi-trailer is typically a 15.1m long, fully-insulated quad-axle unit designed for operation at minus 28C and can have multi-temperature capabilities.
Tare weight of a complete semi-trailer is around 10,500kg subject to fridge selection and spec details. The rear axle is a 'Castor-steer' to reduce tyre scuffing and allow a tighter turning circle to be achieved. The trailer can also have double stacking systems incorporated into the side walls, giving loadings of up to 56 pallets. Refrigeration is often a multi-temperature unit with a remote evaporator at rear. The body can be divided into one, two, or three temperature sections.
Other designs are also manufactured with a choice of 2, 3 or 4 axles, varying overall wall construction and lengths up to 15.65m HPMV permitted refrigerated semi-trailers.
Fairfax also builds refrigerated full trailers with 3, 4 or 5 axle configurations.  These trailers are typically design-matched to the towing truck to operate under an over-length and/or 50max high productivity permit.
Fairfax also manufactures a European epoxy bonded panel product for truck bodies and trailers. Ranging in size from 2.4m right up to 9.5m, theses bodies have the durability and thermal efficiency that Fairfax has built its reputation on.
With options on door placement and numbers, recessed load lock and a one piece aluminium rice grain floor, these bodies really deliver. 
Our 15.1m semi-trailer for furniture is a fully moulded monocoque shell of 110 cubic metre capacity.  Full air suspension and load sensed EBS air braking are installed to prevent wheel lock-up.  Interior has carpet lined battens and built-in tie rails to secure and protect the most delicate of freight.
The floor is lined with a fibreglass skin, glassed to the wall preventing water ingress from below.
In addition, there are no body joints or fastenings to leak or loosen during service and the unique Fairfax one-piece GRP bodywork provides life-long strength.
Fairfax offers a full trailer and truck body repairs and modification service from straightforward minor jobs to full modifications and refurbishment across New Zealand.