Fairfax also offer a Bonded Panel body. The quality, strength and thermal properties are all that you would expect from Fairfax with top quality fittings and a range of ex-stock sizes and configurations as well as made to order. Our bonded panels offer excellent thermal insulation, high mechanical strength and are light weight.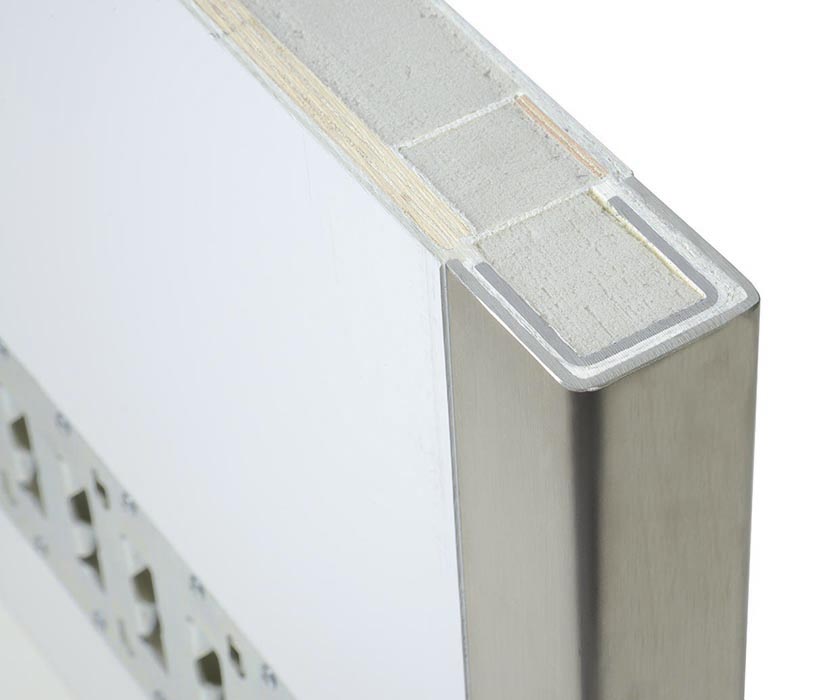 Advanced Materials
The non-conductive properties of the panel and the high density polyurethane insulation - make our bonded bodies ideal for refrigerated transport.
The epoxy bonding provides maximum rigidity, high impact resistance and no corrosion risk.
The panels are impervious to water and vapour and constructed from the best fibre-glass and polyurethane.
The All-rounder
The low tare weights, recessed load restraint track and sizes ranging from 2.4m to 9m - these are the ideal all-round bodies.
Multiple panel thicknesses available: 40mm, 50mm, 60mm, 80mm, 100mm, 120mm
Stainless steel rear and side doorframes embedded in walls, roofing and flooring
Quality hinges, handles, seals
Exterior profiles are anodized aluminium
LED interior and exterior lighting